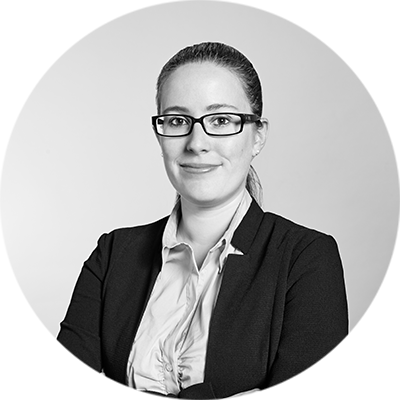 Cathy Hoffmann
Ms. Hoffman was born in Luxembourg in 1989 and is a Luxembourg national.
She speaks Luxemburgish, German, French and English.
She completed her university studies at the University of Luxembourg in 2013, earning a Bachelor's degree in law.
She continued her studies at the University of Strasbourg where she earned a Master's I degree in Public and Private law in 2014, then a Master's II degree in Comparative law in 2015.
She attended the Complementary Course in Luxembourg law from 2015 to 2016.
She joined the firm in April, 2016 as a legal expert and was sworn in as an attorney in September, 2016.
Her area of specialization is family law. She deals with divorce, child rights, legal guardian issues, visiting and custody rights, alimony and adoption.
Other areas of interest for her include cases dealing with civil liability, as well as litigation in the areas of leaseholds and labour law.