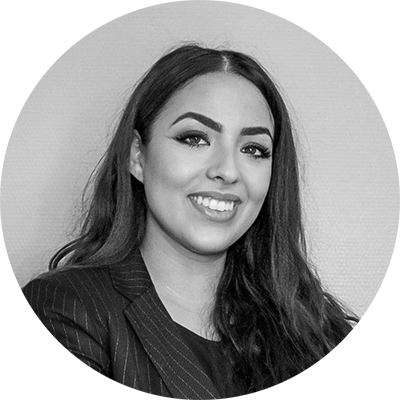 Lamyâa Naïch
She is fluent in French and English.
She began her university studies at the University of Lorraine in Metz where she obtained her degree in Private Law. She continued at the University of Lorraine in Nancy with a Master I in Civil Law and Procedures and then with a Master 2 "General Civil Law". In this context, she wrote a dissertation on "The state of the prohibition of surrogate motherhood".
To finish with the complementary courses of Luxembourg Law in 2019-2020. She was sworn in in October 2020 and joined Dupong, Krieps, Du Bois and Dias Videira in the same year.
In addition, she gives courses in Introduction to Private Law as a tutor at the University of Lorraine in Nancy.
Within the firm, she deals with advisory and litigation files in civil law, family law and labour law.
Her interest focuses on family law, in particular in matters of divorce, parental authority and alimony.
Other areas of interest include civil liability, property law and tenancy law.